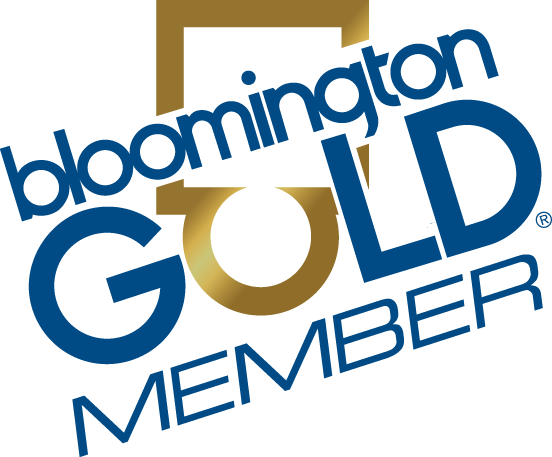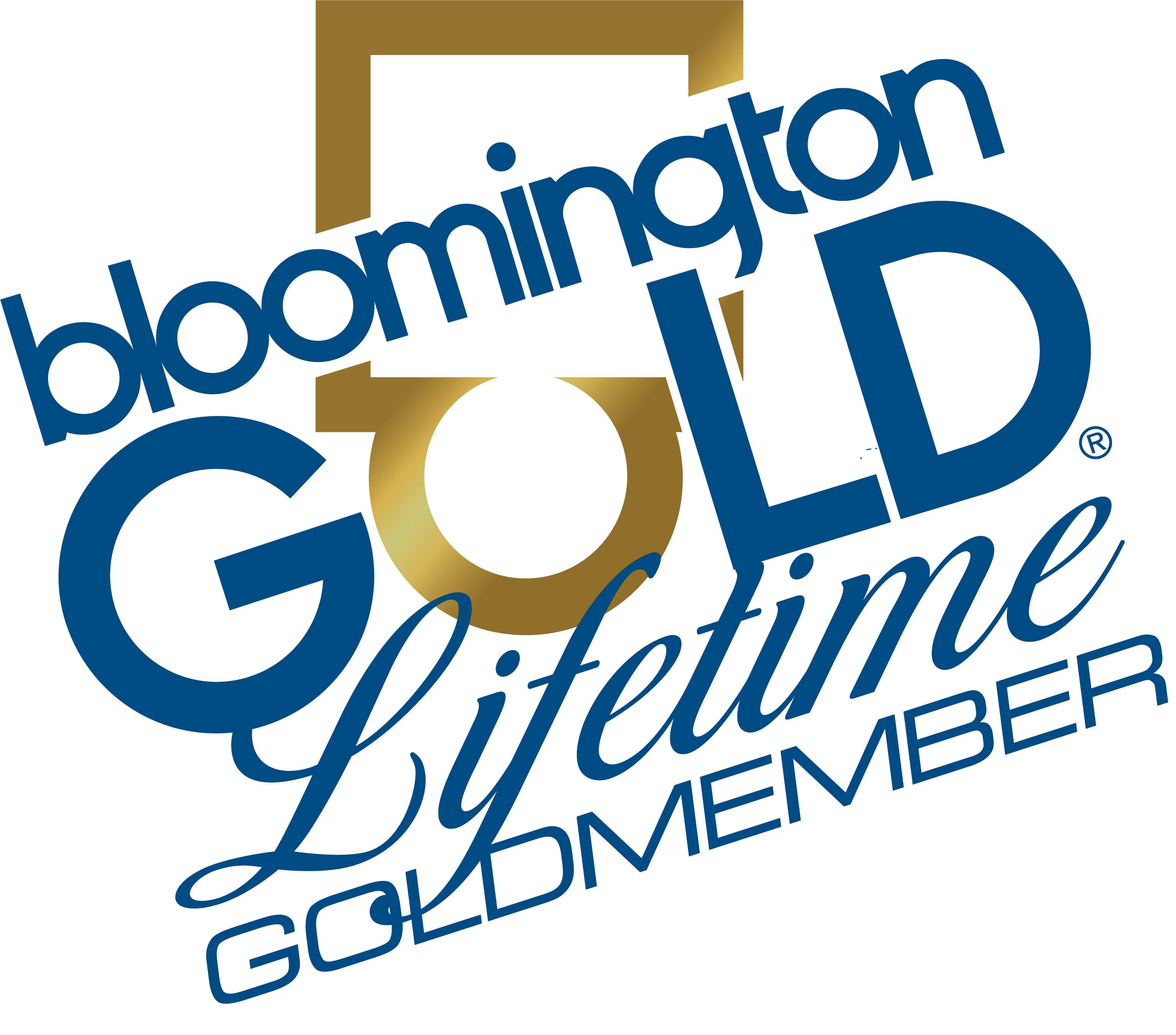 Looking for the royal treatment at Bloomington Gold? 
Become a GoldMember and take advantage of the following:
At the Event, each member and their guest will receive:
Reserved Gold Member Parking at the Gate 
Access to an air conditioned VIP Lounge in the Crown Royal Blue Room of Lucas Oil Stadium
Morning coffee and light breakfast
Happy Hour Daily 
Friday Night Reception 
Saturday Lunch 
Free Tour of Lucas Oil Stadium 
VIP parking
and more!
Each member also receives a Gold Member Polo with their membership. Additional polos can be purchased as well.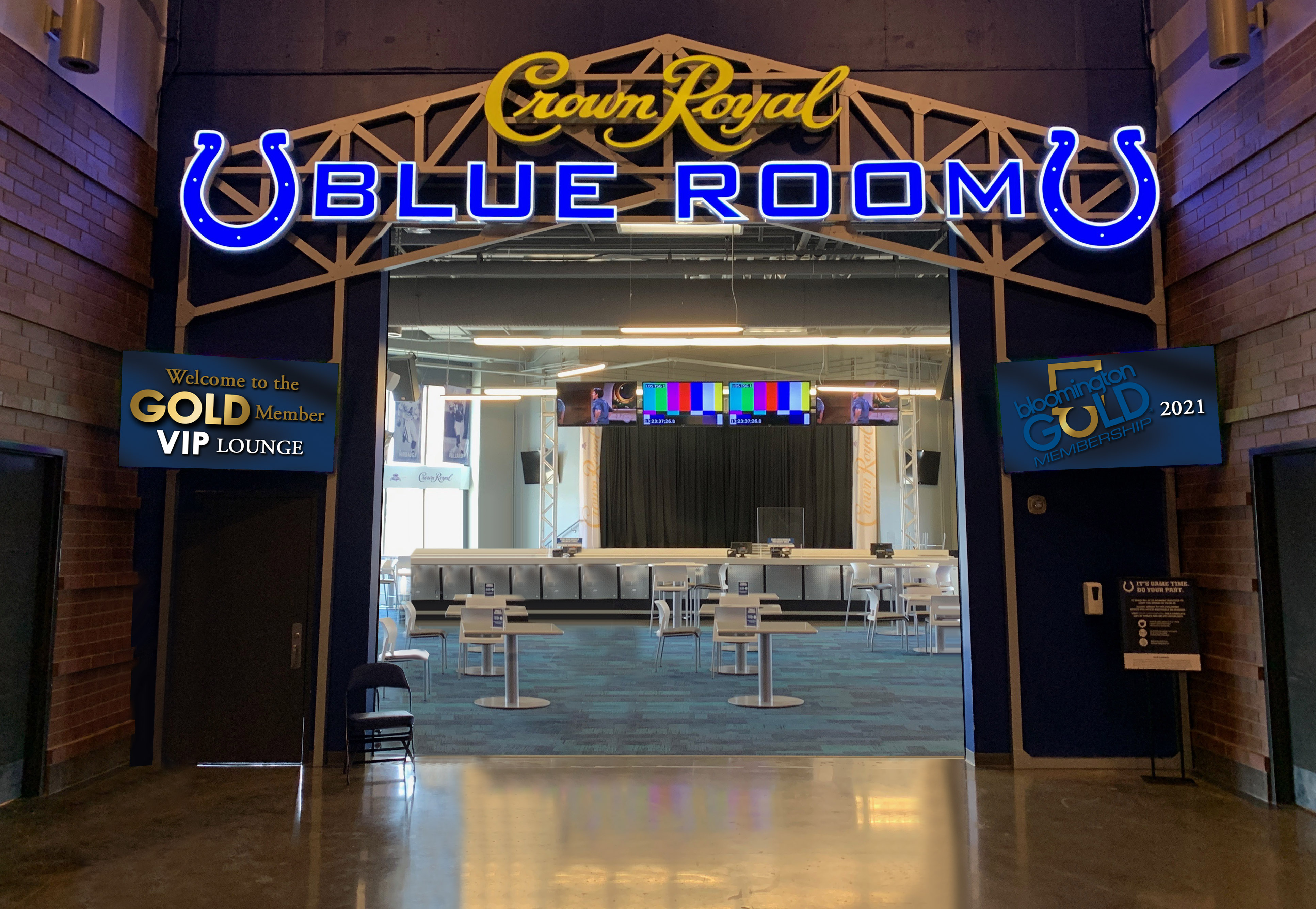 2021 Gold Member Lounge
This year's Gold Member's will have exclusive access to the Crown Royal Blue Room. Relax, cool off and reconnect with fellow Gold Members!
Jocelyn Young, Gold Membership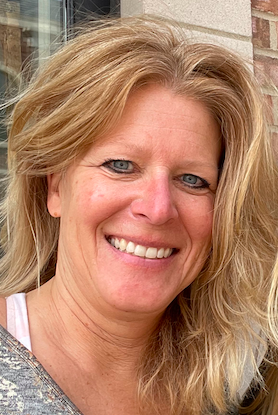 Greetings Gold Members!
I am so excited to see you again this June! I can't believe it has been two years since most of us have been together to chat and share stories on our favorite weekend of the year, Bloomington Gold weekend!  

For the Gold Member gift this year I am trying something new and offering a choice in colors for your Gold Member polo. Be sure to sign up by Mid May and choose if you want ocean blue or stellar black so that you have it for the Show. I am also very excited about the area we will be using for our Gold Member Lounge: the Crown Royal Blue Room. With plenty of tables and chairs and the air conditioning cranked to high, the lounge  will be right off the main entrance into the stadum from the Show gate.

For those of you that were lucky enough to join us in 2020, this year will offer a much tastier Friday reception as some of the pandemic related food guidelines have been refined. Beer? Did you say Beer? I know how many of you love to come in and have a cold beer and sit and chat. Well thank you to Joseph and Maria Pia Cacciatore, Jim Graven & Doc Mike Davis and Trailex, we will have a beer garden with complimentary drinks for our Gold Members! 
As always, please feel free to reach out to me with questions and comments and I truly look foward to seeing you very soon!
Cheers my friends, 
Jocelyn Young
Jocelyn@Bloomingtongold.com
630.308.1363