GOLD COLLECTION 2021:
1971 LS6 Corvette
The LS6: The Most Powerful Corvette until the ZR1!
This year's Gold Collection will feature one of the rarest high-performance Corvettes: The 1971 LS6. 2021 marks the 50thanniversary of this very rare production Corvette in which only 188 were ever produced. Of the original 188, less than 100 still remain. Bloomington Gold's 2021 Gold Collection will be the largest gathering of remaining 1971 LS6 Corvettes in one location. 
What makes the LS6 so special?
As mentioned, a very limited number were produced. Until the launch of the Z06 thirty years later, the LS6 was the most powerful Corvette on the market.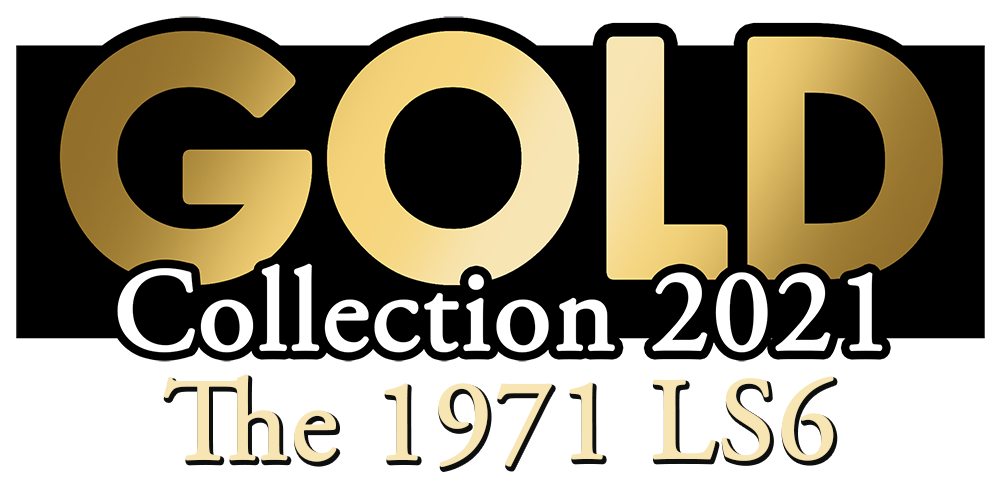 LS6 Fast Facts
The 1971 Chevrolet Corvette C3 Coupe LS6 is one of the rarest cars in the world
In the one year it was produced, only 188 were ever made
Nearly 2 dozen certified LS6's will be at Bloomington Gold this year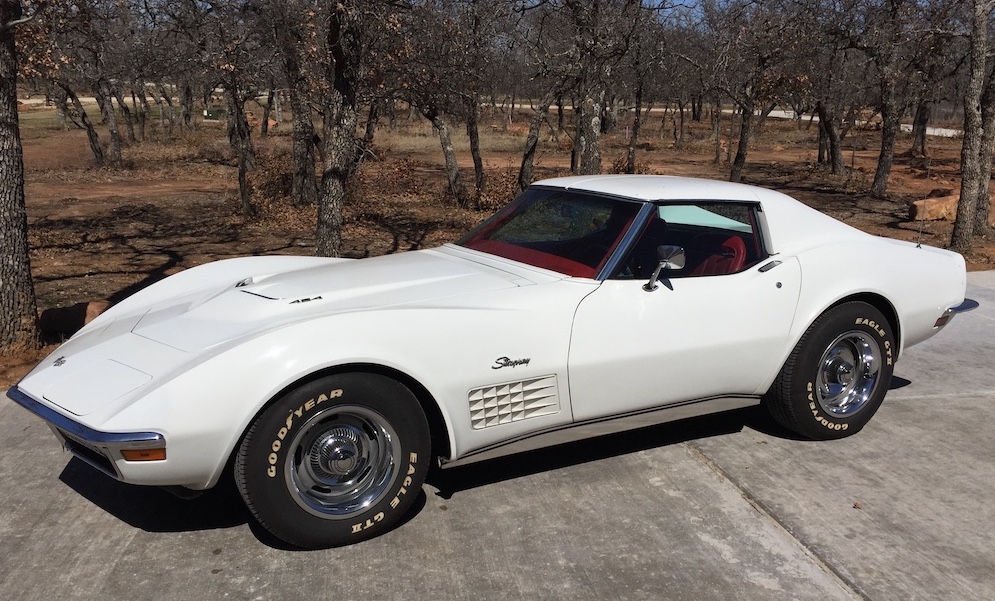 Story 1971 LS6 Coupe 15065
The 1971 425 HP LS6 engine was the last high performance big block engine installed in any Chevrolet vehicle and was only available in the Corvette.  It is a high revving solid lifter engine with aluminum heads and a big Holly 4 barrel carburetor.  There were a total of 188 Corvettes built with this engine.
This car was sold new at Holsapple Chevrolet-Buick in Salem Illinois on 4/26/71. It is equipped with LS6 engine, M22 transmission, power brakes, power steering, rear window defroster, tilt-tele steering, stereo radio, & 3.70 axle ratio.
Documentation includes window sticker, Protect-O-Plate, tank sticker, and dealer sales invoice. This car retains it's original (though tired) paint, interior, and drive-line. Mileage is 41,732.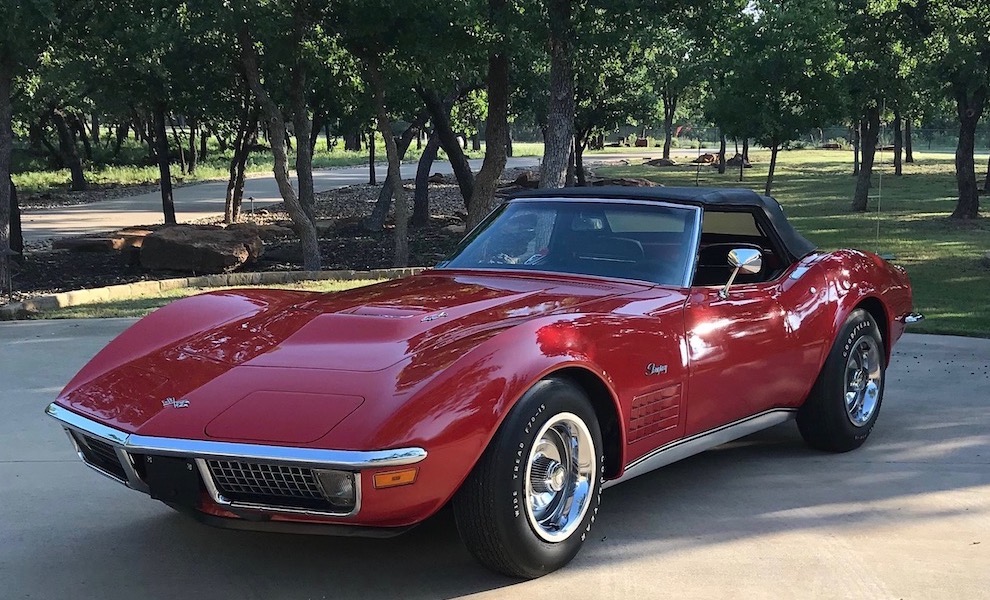 1971 Corvette LS6 Convertible s/n 13525
Dianne Wilson worked at Harvey Lane Chevrolet in Pascagoula, MS. They were unloading a red 1971 Corvette convertible in front of the dealership when Dianne and a couple of other employees walked outside to watch. One of the service representatives was inspecting the Corvette and Dianne said "that is a beautiful car" and he asked if she would like to go for a ride. They went for a short ride, then the car was serviced and placed on the show room floor where it remained for nine months until sold to a man whose wife did not like the car because it had no a/c. Two weeks and 600 miles later, Dianne saw the Corvette being traded in and told the used car manager that she wanted to buy it. A few days later we were proud owners of a 1971 LS-6 Corvette.
Ron & Dianne Wilson owned the car until sold in 2014.  It currently has 13,222 miles and is equipped with the LS6 engine, M22 transmission, power steering, power brakes, 4.11 axle ratio, radio, and the factory system.  Awards include NCRS Top Flight, Bloomington Gold Certified, Silver Survivor, & Benchmark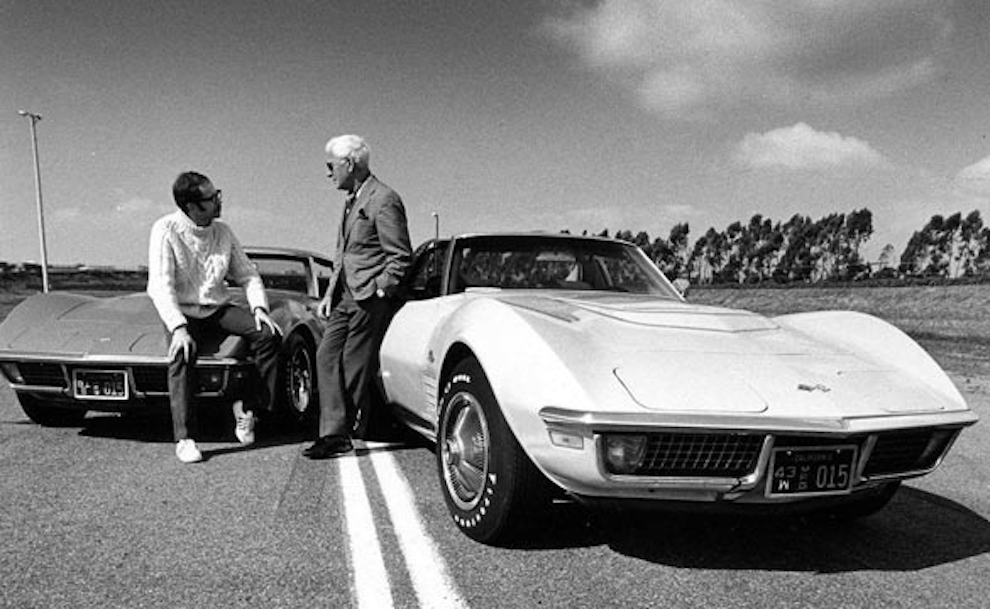 Zora Arkus-Duntov's Big Plans for 1971 Corvette
Chevrolet engineers led by Zora Arkus-Duntov had big plans for the 1971 Corvette: developing a successor to the all-conquering L88. Dubbed LS7, it was essentially the L88 bored out to 454 CI and used the same basic internals and aluminum heads. Sadly, the LS7 was suddenly dropped before production, the result of Chevrolet executives bent on keeping a lid on performance, even in the Corvette. The LS7 and the L46 350/350 HP small-block were also victims of the GM-wide "deproliferation" program designed to simplify assembly line production and reduce costly or redundant options. Fortunately, Arkus-Duntov had an answer to the LS7's demise: the LS6, which had just been dropped from the Chevelle lineup. In comparison to the 1970 SS454 Chevelle at 450 HP and 500 lb-ft of torque, the LS6 received a cut in compression, as did all other Corvette engines, specifically from 11.25:1 to 9.0:1. Yet, the LS6 still packed a serious punch with 425 HP at 5,600 RPM and 475 lb-ft of torque at 4,000 RPM, interesting numbers given the LS6's 6,500 RPM redline and the switch to SAE net-horsepower figures.